Juma is the house where we work as a multidisciplinary studio of communication and strategic consultancy for small and large businesses. We develop stories, ideas, brand images that allow companies to express their own identities, exploiting traditional media together with new digital channels. We believe that design, in all its forms, creates value, promotes union, and generates harmony, and joy. Clients include Rimadesio, Amini, Azucena, B&B Italia, Maxalto.
Camera Juma is the division dedicated to the production of audio-video content intended for digital presentations, or integrated with a general and shared communication strategy.
Camera Juma makes use of a team of collaborators dedicated to specific objectives and goes partners in the art direction activity by offering support related to production: location scouting, styling, casting, and logistics.
Read the interview to the founder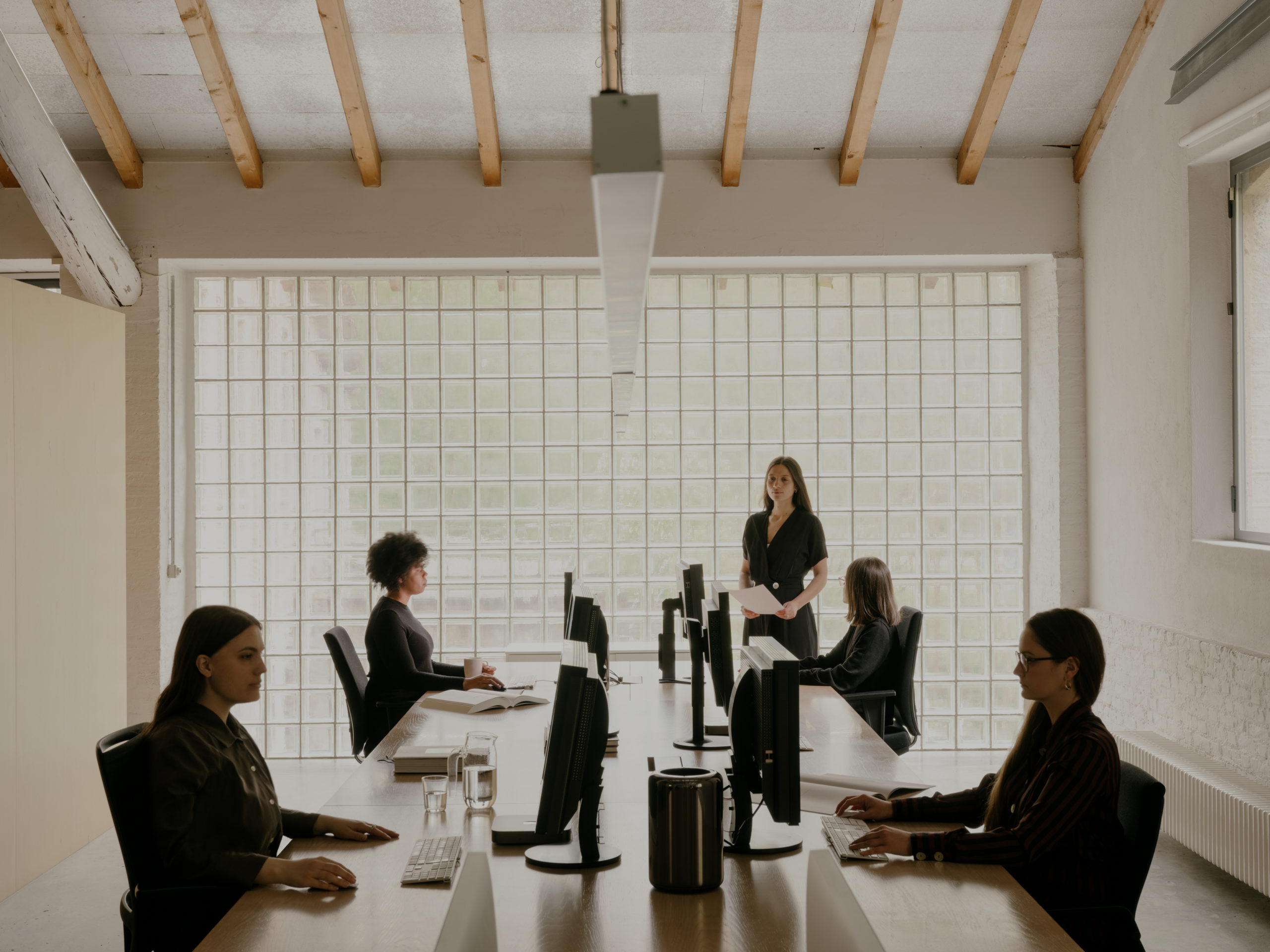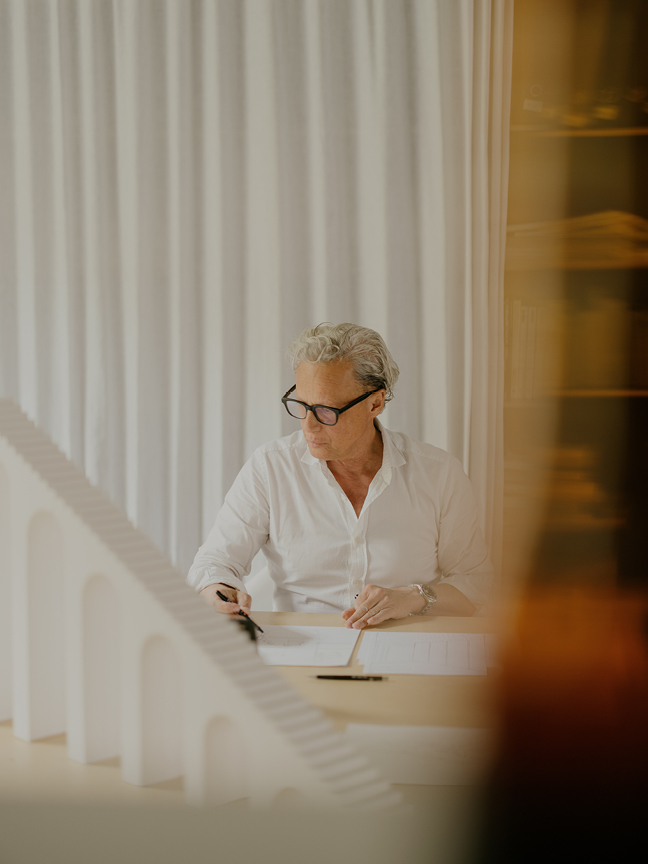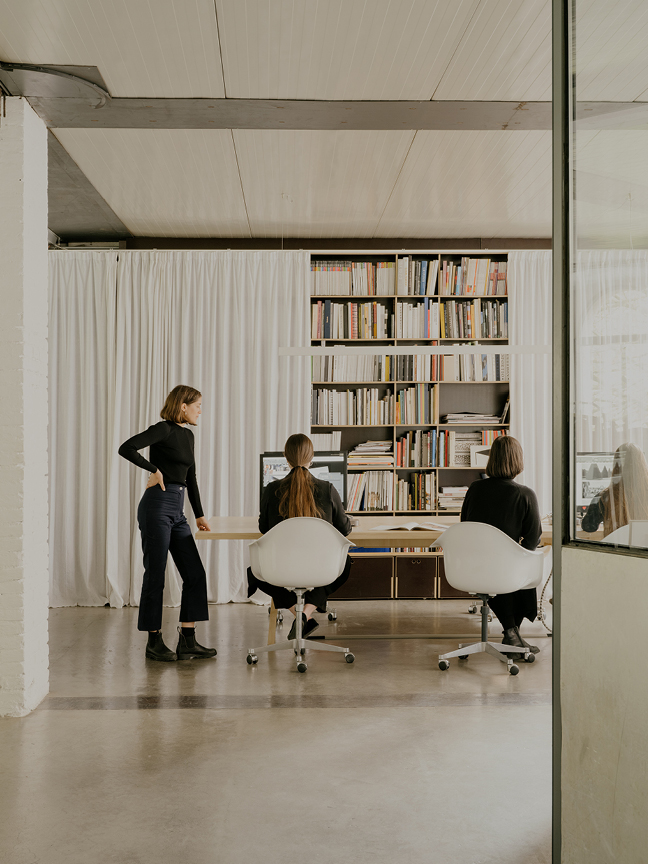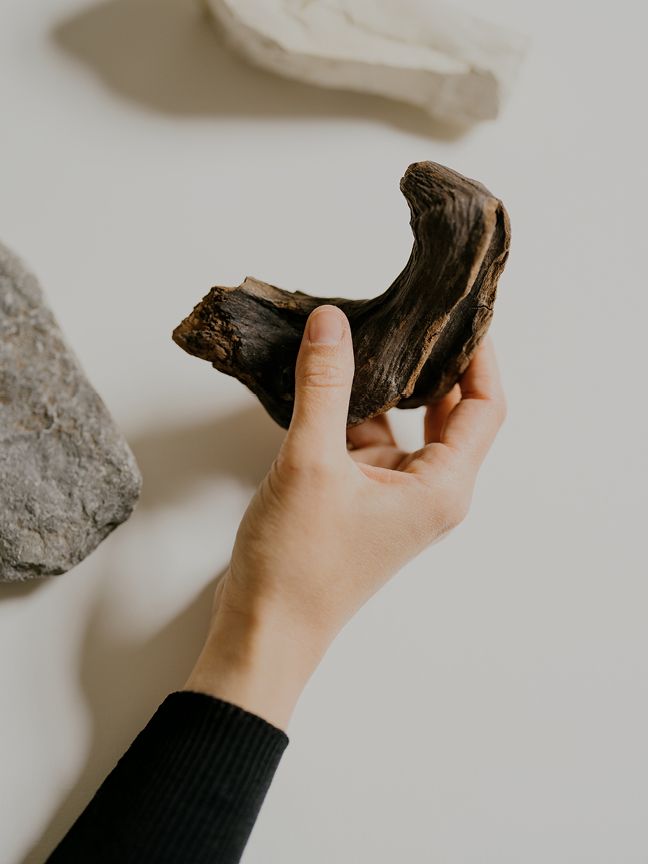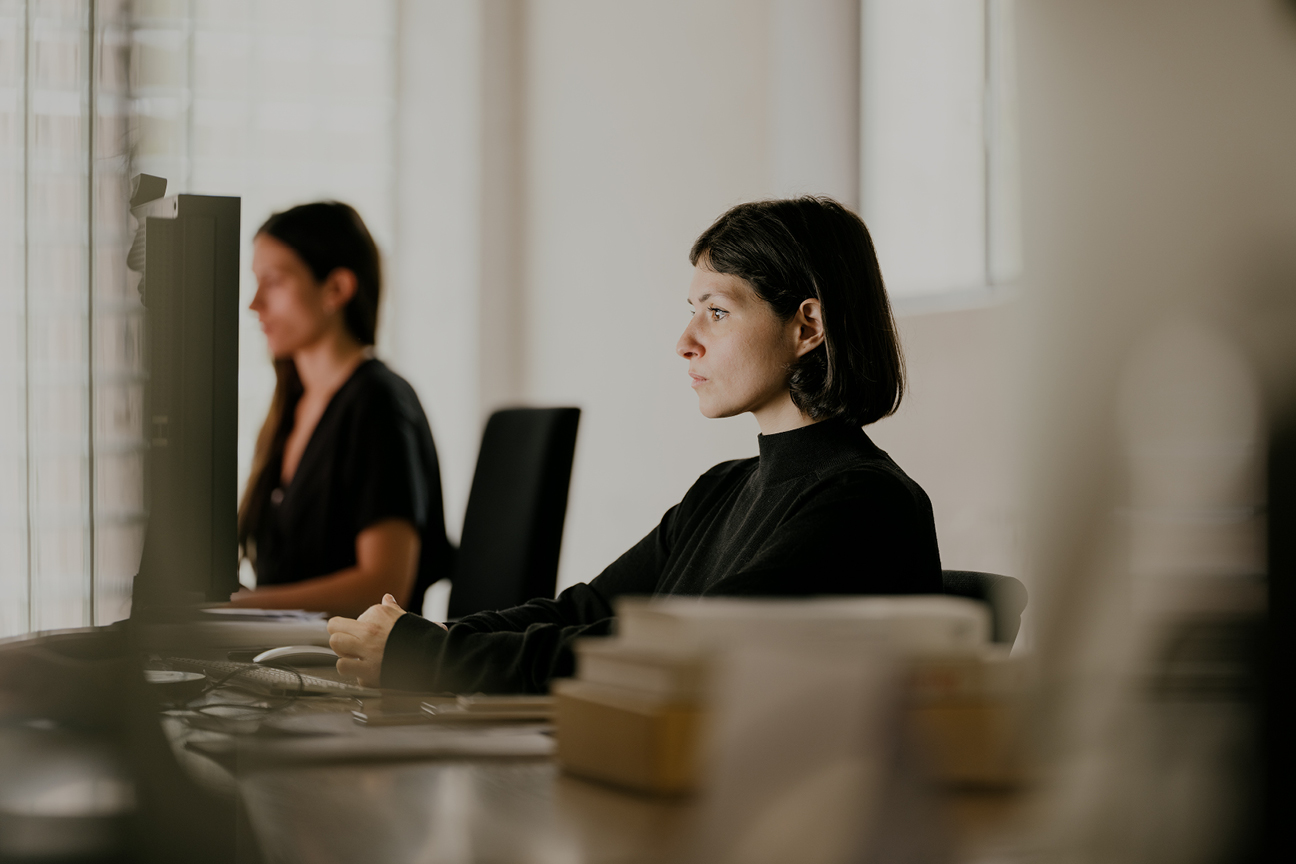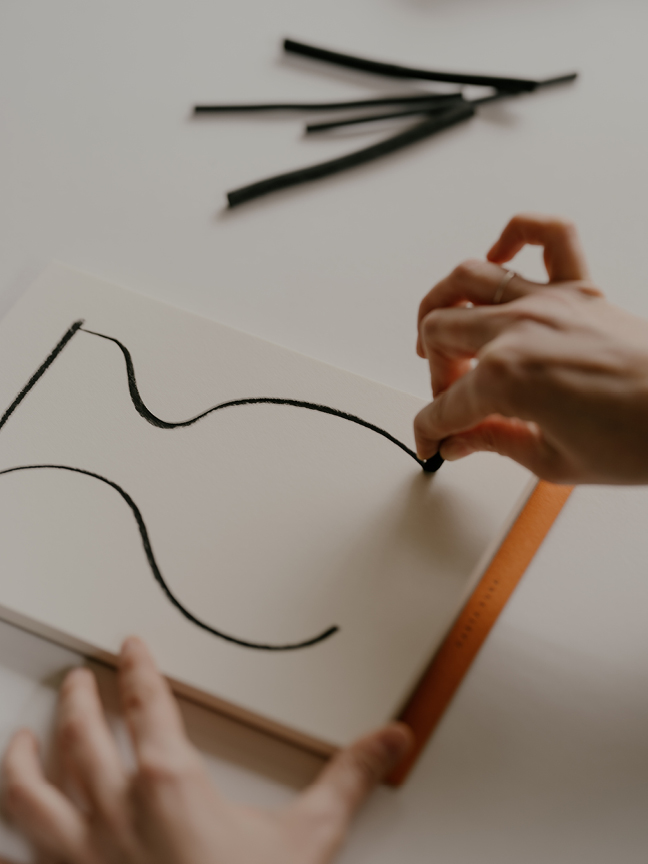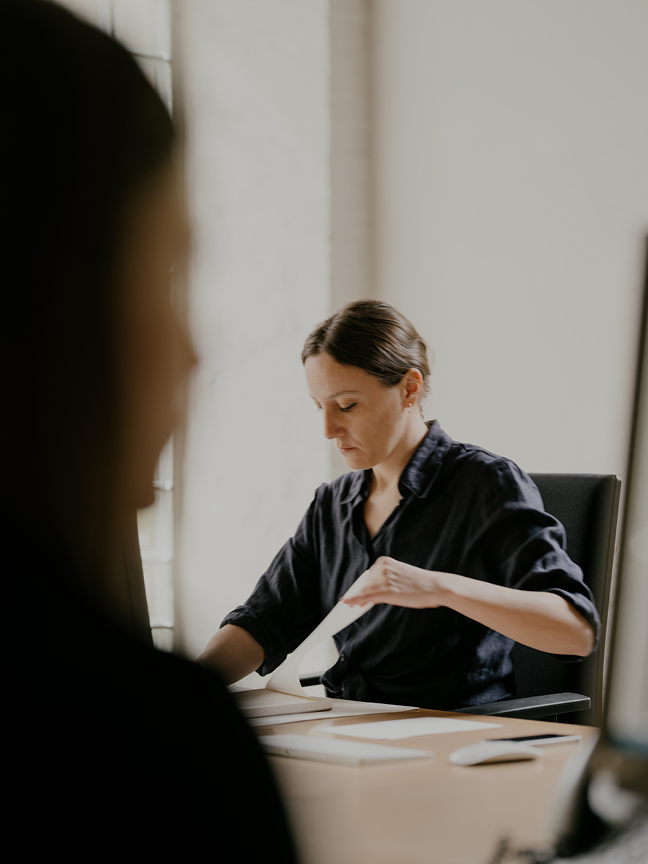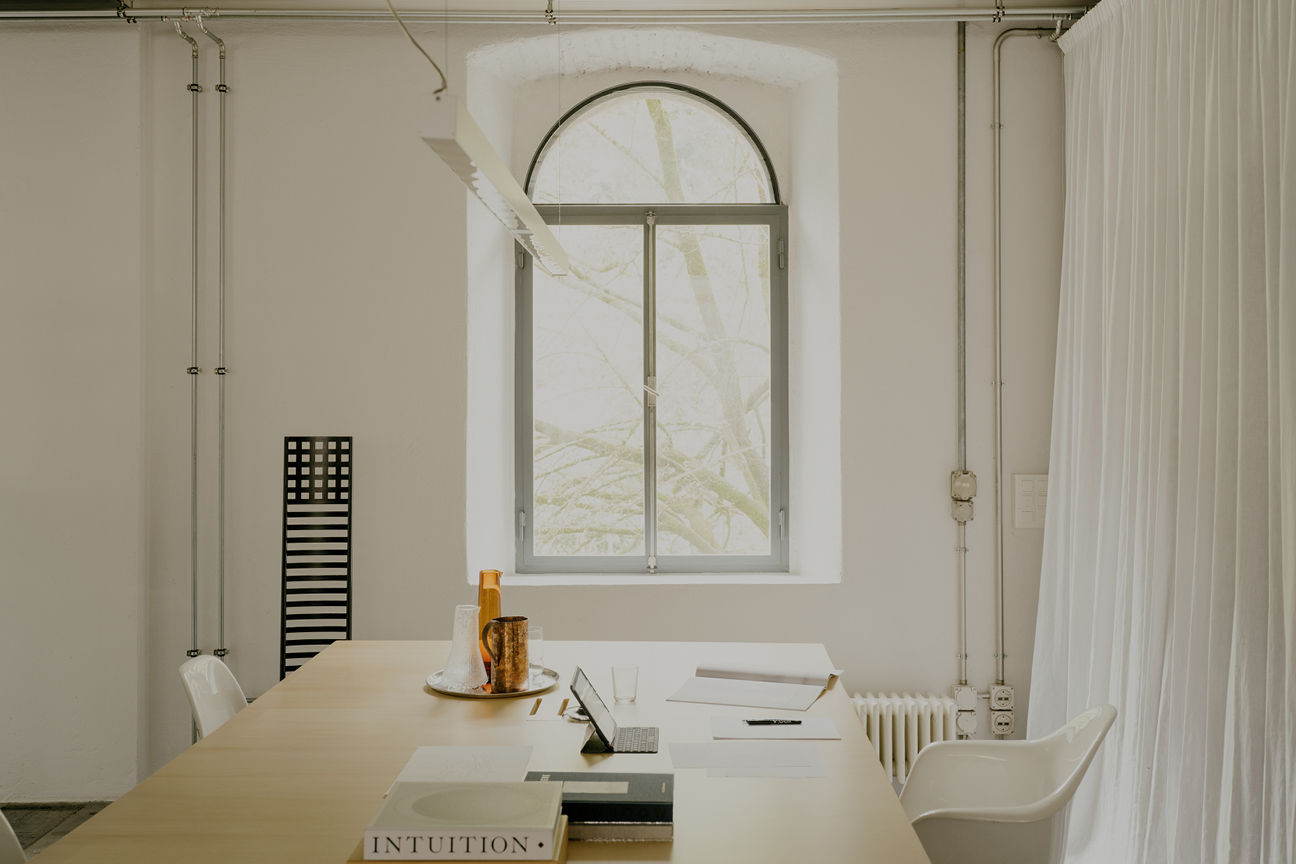 Our Team
Giulia Mojoli
Art Director
Achieved a diploma in graphics for advertising, she graduates in Oriental History, Cultures and Civilisation at the University of Bologna, with a thesis on Chinese contemporary art: Xu Bing and his Book from the Sky (天书). In 2008 she obtains a diploma in Chinese language and writing at the Beijing Language and Culture University. Back to Milan, she takes a step back into visual art and communication, following the family path. Creative director of Juma and of the fashion brand Emil, she founds the studio in 2014.
Paolo Mojoli
Art Director
Graduated in Industrial Design at Scuola Politecnica di Design in Milan, after a few internships in the field he joins Tisettanta, where he develops a strong knowledge of the dynamics that govern the communication activities tied to the world of interior design. In 1994 he begins his freelance profession with the opening of the "Paolo Mojoli progetti di comunicazione", developing numerous experiences with important brands including Agape, Ceccotti, Desalto, Poliform, and Rimadesio. Since 2017 he carries out his main activity within studio Juma.
Annika Bruno
Graphic Designer
With a bachelor's degree in Visual Communication at SUPSI University in Lugano she joins Juma as Graphic Designer in 2012, managing web and graphics activities for a net of selected companies. Passionate and with extensive experience in her field, she values research and study as a continuous source of knowledge and improvement.
Eleonora Crippa
Illustrator Designer
Creative and polyhedric figure, she specializes in illustration design at Scuola di Illustrazione del Castello Sforzesco, Milan. She is part of Juma since its very beginning, drawing, painting, and designing, tailoring projects faithfully according to different corporate identities. Further engagements in creative writing followed naturally, as was for corporate translations of scripts and essays.
Marina Barbieri
Graphic Designer
Born in Castellana Grotte (BA), she studied Industrial Design at Politecnico di Bari, writing her thesis on graphic design on the identity of the archaeological museum of Santa Scolastica di Bari. From 2009 to 2010 she attends Accademia di Belle Arti in Bari, studying sculpture and decoration. From 2010 to 2012 she follows design and publishing classes at ISIA Urbino, graduating with a thesis on Ettore Sottsass and his editorial role in the magazines Pianeta Fresco and Terrazzo. Today she works for Juma following the development of graphic projects on different communication supports.
Jennifer Carew
Product Designer
Graduated in 2008 in Furniture Design at Politecnico di Milano, she afterward specializes in Product Design. Loving simplicity and clean lines, and passionate about jewel design, her professional path led her to develop a few product collections and jewelry for several clients, pushed by an innate appetite for new tasks and challenges. She joins Juma in 2015, designing products and interns and following various activities linked to the photo shootings scene.
Samuela Naticchi
Graphic Designer
After a short experience at the Accademia di Belle Arti in Florence, she studies Furniture Design at Politecnico di Milano. Her passion for photography, art publications, and magazines led her to specialize in graphic and visual design, obtaining a Master's degree in Visual Design at SPD - Scuola Politecnica di Design in Milan. She joins Juma in October 2018.
Lorenza Doria
Graphic Designer
After an academic course in Architecture at the University of Camerino, she graduates in Graphics for Publishing at ISIA Urbino. Lover of everything that is analogic, in particular printing and embroidery, and she is always looking for new ways to evolve her passions into a contemporary key. She joins Juma as a graphic designer in 2019.
Giovanni Panté
Graphic Designer
Graduated in Visual Communication at the Academy of Fine Arts in Catania, he works for both public and private bodies. After the specialization in editorial graphics, with a thesis on the anatomy of typographical characters entitled "The face of thought", his passion for typography and experimentation led him to develop multidisciplinary - printed and digital - projects. He joins Juma in 2021.
Roberta Nozza
Digital and Social Media Content Specialist
She studies visual communication at SUPSI University in Lugano, where she discovers a passion for web design. She graduates with a thesis on artistic post-digital publishing along with a project named "Loud" that made her win the "Talenthesis 2017" award. An internship in a fashion company introduces her to the world of e-commerce and digital marketing leading her to become the Digital and Social Media Content Specialist for Juma in 2017.
Chiara Blumer
Social Media Manager
She studies visual communication at SUPSI University in Lugano, followed by Illustration design at ISIA Urbino. Creative and dedicated, and always curious in finding and exploring new ways of communication, she becomes part of the Social Media team of Juma after joining, in 2017.
Camilla Prini
Architect
She graduates at Accademia di Architettura of Mendrisio, Switzerland, in 2010. After graduation, she focuses on projects of residential buildings in the area of Lugano and St. Moritz. She pursues a parallel passion for drawing and designing furnishings. She collaborates with Juma projecting sets and exhibition spaces.

Mattia Parodi
Photographer
He studied Industrial Design at the Faculty of Architecture in Genoa, obtaining afterward a Master in Photography for Cultural Heritage at ISIA Urbino, where he graduates with a photographic thesis called "La Ferita", a study on the theoretical concept of the "wound", in which the city and the landscape are treated as the organs of an enormous body. Project supervised by Federico Clavarino. He joins Juma in late 2018, where he follows various photographic projects.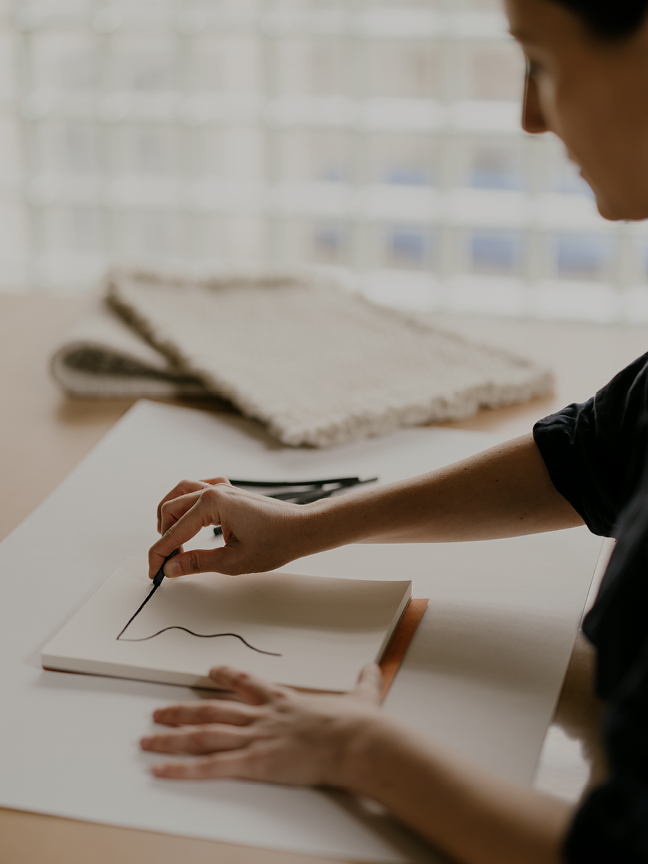 Our commitment is to continuously improve our environmental performance by reducing, reusing, and recycling our resources. A fundamental component of all our projects is the liability to choose sustainable alternatives for production processes, from logistics to materials choices, as well as communicating the great importance of environmental issues to our colleagues, partners, and suppliers.